Beautiful Elite British Escorts for outcalls in the Midlands and North - Aspire Models
We are recruiting at the moment, visit our recruitment page to get started
Aspire Models is a specialised Elite Escort Agency that provides clients with the best elite escorts in the Midlands and North West area. The ethos of our agency is very different from most of the agencies you will find in the United Kingdom. We prefer to only work with girls who are in full-time employment or education. The reason we do this is that we want our clients to have the best experience possible. An agency can't offer that to its clients if their girls are overworked. Our girls focus less on their watches and more on giving you a wonderful time when you are together. It's this high standard of service that has enabled us to separate our agency from all the others in the area.
Our guarantee is that you will always get to meet the girl you book in the photos. We are a well established, honest agency with real British girls who can visit your home or hotel.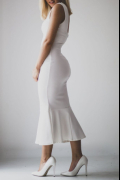 Birmingham escort Lara is one of the most fun and sensual women I've ever met. She knows how to have a good time and she definitely knows how to make ...
More...
No news yet...
We Are a British Escort Agency
It is no accident that all the girls you have seen in our gallery are in fantastic shape both mentally and physically because we only want to work with the best. So not only will you find our girls really down to earth, but they are also amazing to look at and be around. This is one of the reasons that we receive requests to arrange meetings all over the U.K., mainland Europe, and Internationally.
When you book an elite escort from Aspire Models you can be assured that you will be treated with respect and dealt with in a genuine manner. All of the photos on our website are real. We employ a professional photographer to create wonderful photos of our girls. If you like what your favorite escort is wearing in her profile photos then you are more than welcome to request that she wears that exact item for your advanced booking.
We don't just say it to promote ourselves in the best category of providing companions, but actually work towards it. Visit our agency and learn from our customer service agents what we can do and arrange for you. Being the leading agency we have a team of experienced and classy models that is all set to provide services in central Birmingham. You simply need to call us and make your appointment. In terms of your privacy, you can rely on us. No one gets to know about secret wild hours of fantasy in our erotic sanctuary. We seal our lips tight and allow you to let loose the beauty and sensuality of our amorous divas through the services.
We are distinctive in our services as compared to the other generic escort in Birmingham, in terms of the qualified escorts we provide. As you go through our gallery, you can browse through the details of these stunning ladies and can make your selection. Know, that what you see is what you get. Therefore, if it's a Latina that aroused your sensuality and you are all set to spend those amorous hours with her, then you will get her. You can also make your choices from other beauties that are blonde, brunette, ebony, the leggy siren, redheads, curvy, or auburn. We personally use a rigorous selection procedure and extend the same facility to you. Our motto is to ensure that you not only have value for money but also are satisfied with your selection of escorts.
In terms of their attitude, our seductive bombshells are alluring, interesting, chirpy, humorous, and very experimental. Share your wild fantasies with them and they would go to any extent to cater to your needs and wishes.
At Aspire Models, we work in a manner to ensure that we provide the finest training services, to select the best girls. We don't intend to become discriminatory or condescending in our approach here. But since our motto is to ensure complete customer delight, we make sure that our all models are trained, capable, and agile enough to attend to every wild desire that is expected of them. Whilst selecting, we keep assertive, bold, fascinating, and expert in the list of top skills apart from beauty, sensuality, and a stunning body. When you book an escort through us you can also have yourself a stunning diva waiting for you at the international airports. That would be a great way to start your solo sensuous trip. You would want to do this again.
Exclusive outcall services provided by British girls
That is not all. Since our ladies are extremely pretty, gorgeous, and seductive you will look forward to ways in which you can explore their company. At aspire-models.co.uk we offer our escorts for your dinner dates. From the busty babe to the slim slender beauty, you can choose anyone you want to. All you have to do is take her out for dinner and she will be there to give you all the pleasure you want. And since our escorts are well-spoken and well-turned out, you will love to carry them around, make them grace your social circuit, and more. After all, every man loves to flaunt a stunning beauty beside them.
Our gorgeous girls also have a cordial nature! You will feel their professionalism in the way they satisfy your wild desires. Else they are all polite, sprightly, and playful.
We are a low-volume escort agency
We work towards maintaining our reputation as a new-age-style agency. Our approach is different than most escort agencies. We don't serve our clients in the customary manner akin to other agencies. We acknowledge our clients for interacting and contacting us for their needs and desires and give personal attention to ensure that the client is happy and satisfied. We acknowledge the fact that exploring the sensual and erotic self within is nothing dirty and such desires need not get buried under the shrouds of inhibition. Therefore, whether it's an outcall service at night in a hotel or your home, you will get what you expect from us.
Know Our Hot Ladies Better Before You Book Them
Our group of ladies is all British. So when searching through our gallery you will find a wholesome mix of Blonde, Brunette, or Redhead English girls. In terms of categorization, they are listed from high-class to fetish. If you want to spend some hours of the night with them, then all you have to do is call us. As an agency, we prefer advanced bookings but you are welcome to call us to see who we have available on the day. We want a few days at hand so that we can look into your requirements with time and not let haste ruin your pleasure. For any other information, you can browse through our website or call us now!
Site Author: Jodie Sutton
Aspire Models – A Leading Agency for Escorts